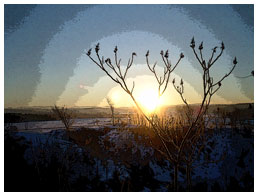 I see both men and women, ages 16 to 80 or older. No matter your age, everyone needs help at various times in their lives. Sessions generally last 45-55 minutes, but can be lengthened or shortened as prearranged. Frequency of sessions may range from a single session to weekly sessions to monthly. I accept all insurance coverage in the state of Vermont, Upstate New York and New Hampshire.
I often see clients regularly for a period of time and then occasionally as they see fit for reviews or when new or old difficulties arise. I think of myself as a psychologist-tutor or coach, working with a person to identify their strengths and use those important parts of their personality to help them solve their present difficulty. Most clients find some helpful solutions within the first few sessions. I support clients to move through the process at a pace they are comfortable with. I encourage them to reexamine or reframe their life situation.
Appointment Cancellation Agreement
I hold a session time for YOU. Please do your best to honor that appointment. If you must cancel, please let me know by phone as soon as possible. I want at least 24 hour notice of a cancellation. If it is an emergency, there will be no charge. Otherwise, I charge a fee for the missed appointment.
To find out how to contact me for an appointment, please click here.